Director of Marketing, 9 years at chr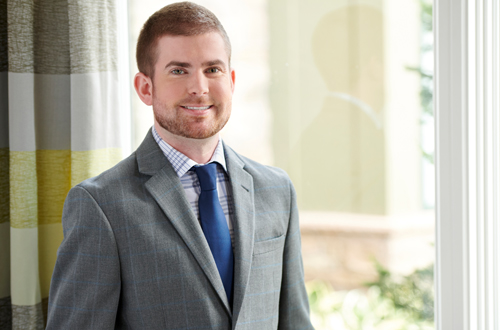 In his current role as Director of Marketing, Tom Higgins is responsible for the development, implementation, and operations of all marketing and leasing programs. He also works to provide training and oversight of more than 40 leasing staff members and collaborates with all property management teams to ensure that occupancy goals are being met.
Joining Chestnut Hill Realty in 2014, Tom has served in a number of key marketing and sales positions, from the site level to the corporate office. Having worked both as a Resident Services Professional and a Lease-Up Specialist, he played an integral part in the lease ups at Fenway Diamond, Hancock Estates, and 219 Commonwealth Avenue. Following upon these successes, he was promoted first to CHR's Leasing Development Manager (2016-19) and then to Marketing Manager in 2019. Taken together, Tom brings a wealth of experience and insight to his current role.
He is an active participant in a number of committees and task forces at CHR. He has been chair of the Marketing Committee since 2018, is a current member of the CHR Conference Committee, the CHR U Committee, the Website Committee, and the Core Values Task Force, and is a past member of the Yardi Task Force. He helped facilitate the Yardi 7S roll out in 2017 and is part of the ongoing Core Values rollout.
Originally from Dighton, Tom now lives in Newton. He attended Rhode Island College, earning a bachelor's degree in Communication. He has his CALP accreditation (2014) and became certified as an Advanced Facilitator for the NAA (2019). He is active in both the NAA and MAA. He serves on three committees for the MAA: the NextGen Committee, the Education Committee, and the Awards Task Force. He was nominated as an Emerging Leader for the NAA after having been recognized as the MAA's Rising Star of the Year in 2020.