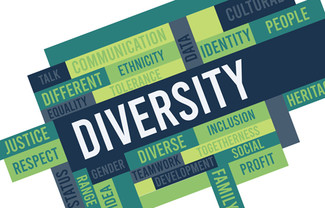 Chestnut Hill Realty's Ed Zuker has joined CEO Action for Diversity & Inclusion™. The members of this growing coalition, more than 1,000 strong, pledge to take action to cultivate workplaces where diverse perspectives and experiences are welcomed and respected, and where employees feel encouraged to discuss diversity and inclusion.
Organizations joining the pledge are taking a step towards effecting positive change. A diverse and inclusive workforce facilitates community, but also drives innovation and creativity. A recent study found that 85 percent of those surveyed reported that diversity is a key component to fostering innovation.
"Diversity and inclusion are difficult issues to navigate, but if we avoid constructive conversation about our differences, communication deteriorates and productivity suffers," said Ed. "I am proud that CHR is committing to cultivating a work environment where employees can openly address challenges, present opportunities, and share perspectives."
In furtherance of this commitment, CHR has formed a Diversity, Equity, Inclusion and Belonging task force, and has also retained the services of YW Boston. Active since 1866, YW Boston helps individuals and organizations change policies, practices, attitudes and behaviors with the goal of creating more inclusive environments where women and people of color can succeed.