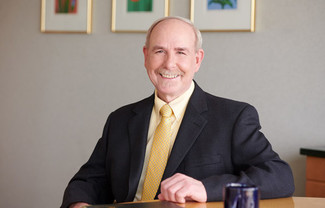 George McHugh, President of Property Management, has been recognized by the Massachusetts Apartment Association (MAA) as the recipient of their 2021 Industry Excellence Award. The award was announced at their annual Achievement Awards gala, which was held December 1 at the Intercontinental Hotel in Boston. The award acknowledges George's significant contributions to the multifamily industry in a career that spans more than four decades. During his tenure at CHR, George has been instrumental in helping CHR expand from a small company with eight employees and overseeing 275 units to its current size: 220 employees and 5,000 units in 32 apartment communities. An active industry leader in the Greater Boston area, he has served on the board of the MAA since 1996 and is also a past president of the organization. Additionally, he has twice sat on the Board of Directors for the Greater Boston Real Estate Board and is a contributing member to both the Society of Real Property Administrators and the National Apartment Association. "We at CHR are all aware of George's strong leadership style and dynamic personality, but to be recognized by his peers in the real estate industry is the pinnacle of success," said Ed Zuker, CEO and Founder of CHR. "I am so proud of George and his many accomplishments during our 40+ year relationship at CHR."
Previous Winners of the MAA (Previously known as RHA) Apartment Manager of the Year Award:
1997    Ed Zuker, CHR
Click here to view a tribute video and George's acceptance speech.