Founder and Chief Executive Officer, 54 years at chr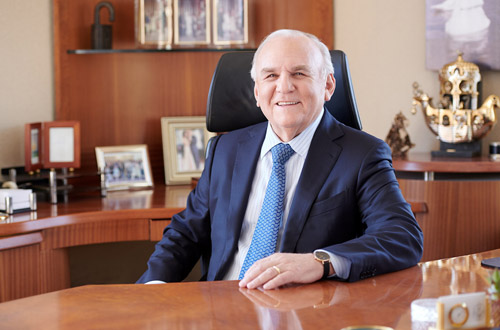 Since founding Chestnut Hill Realty in 1969 and under his continued leadership as Chief Executive Officer, Edward Zuker has overseen the Company's considerable growth while simultaneously ensuring a lasting commitment to its core mission: "Managing People's Homes with Pride."
Operating first in Brookline, Massachusetts, CHR has expanded significantly under Ed's leadership, with current property holdings and communities extending across greater metropolitan Boston and its suburbs and into Rhode Island. Valued in excess of $1 billion, CHR's portfolio now includes 5,000 residential units and 160,000 square feet of commercial property.
As one of five generations of the Zuker family to be active in real estate, Ed is a dedicated industry advocate and leader. He has served as President of the Rental Housing Association (RHA) and the Brookline Property Owner's Association, and Vice President of the Greater Boston Real Estate Board. Of the many accolades he has received across his long career, he was recognized with the highly selective RHA Industry Excellence Award.
In addition to his industry service, Ed is devoted to giving back to his community. Under his guidance, CHR has maintained a robust program of charitable giving and support; his philanthropic efforts as an individual are equally deserving of merit. He is an innovative supporter of Boston Children's Hospital, Brigham and Women's Hospital and many other organizations. A dedicated percentage of income from each Chestnut Hill Realty apartment community is earmarked for donation to support local charities and community services. Ed has spearheaded the creation of the West Roxbury Community Center, co-chaired the Building Committee for Temple Beth Avodah, and currently serves as Chair of the Real Estate Council of B'nai B'rith Housing New England, an organization that has recognized his philanthropy with numerous awards, including that for Distinguished Achievement. Ed was also recognized with the Mollie L. Moon Volunteer Service Award for his contributions as Chair of the Building Committee for the Urban League of Eastern Massachusetts. Most recently Ed received the Humanitarian Award from GBREB in June 2019.
A Brookline native, Ed studied finance and architecture at the University of Miami, where he received a Bachelor's degree in Business Administration.