Director of Horticulture, 27 years at chr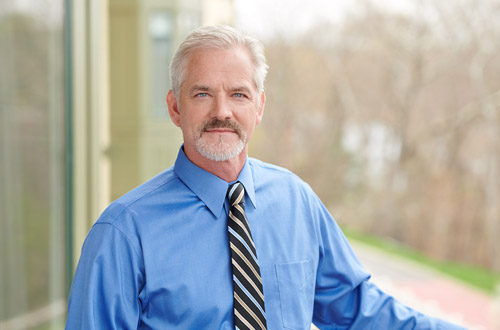 Tim Dolan joined Chestnut Hill Realty in 1996, bringing his knowledge, experience and passion for plants which has served as his guide in leading the Horticultural Department.
Prior to CHR, Tim received his B.S.in Ornamental Horticulture from the University of Maine and worked as an Arborist for Longwood Gardens and the Scott Arboretum of Swarthmore College. As Director, he superintends all aspects of landscape design, grounds maintenance and landscape improvements for CHR's properties. He and his team work closely with property management, ownership, construction and the various departments in "Beautifying the Communities" of Chestnut Hill Realty.
Tim has been integral in fostering teamwork and building community, both within the CHR family and across its many communities. Tim initiated resident green events from plant giveaways, community vegetable gardens and arbor-day tree plantings to "Prettiest Patio" contests. In addition, Tim has designed and installed gardens for area non-profit organizations. These include four "Hope in Bloom" gardens for those undergoing treatment for breast cancer; rooftop gardens for the neo-natal unit at Brigham and Women's Hospital; and the Cancer Garden of Hope on Boston's City Hall Plaza.
Under Tim's guidance, CHR's landscapes have been recognized widely. The rooftop hospital garden was the subject of a 2008 feature story in Design New England and his team's work has earned CHR properties both national and local acknowledgment from the National Association of Landscape Professionals, The Institute of Real Estate Management, The Professional Grounds Management Society (PGMS) and the Builders and Remodelers Association of Greater Boston.
Especially active in the green industry, Tim has numerous professional accreditations, and is affiliated with the PGMS, the International Society of Arboriculture, and past officer and President of the Massachusetts Association of Landscape Professionals. At CHR, Tim is an active member of the Senior Leadership Team and the Awards and Recognition committee.