Director of Design, 10 years at chr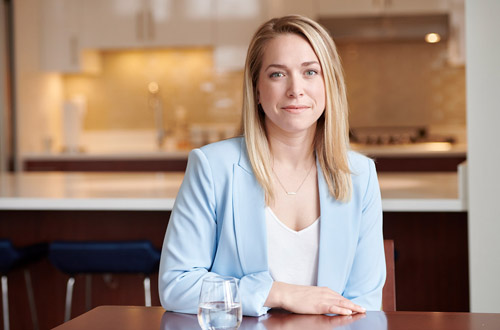 Alex Clymer has been with Chestnut Hill Realty since 2012, taking on multiple project management roles in planning and design before assuming her current position, Director of Design.
Her responsibilities range from overseeing the planning and design team's project conception to serving as the owner's representative during project construction. The projects under her purview include new property builds and existing capital improvements such as unit renovations. In 2019 alone, Alex's team renovated 185 units with a budget of $15 million with capital expenditures and property repositioning totaling $8.5 million.
A member of the Senior Leadership Team, Alex is also an active participant in CHRs committees, serving on those dedicated to mentorship, wellness, as well as Leadership Enrichment and Development Program (LEAD), and the Company's corporate social responsibility program, CHR Cares. She is a certified LEED Green Associate and has completed the OSHA 10 certification course. Alex earned a degree in Building and Construction Technology from the University of Massachusetts at Amherst.