Director of Strategic Operations, 17 years at chr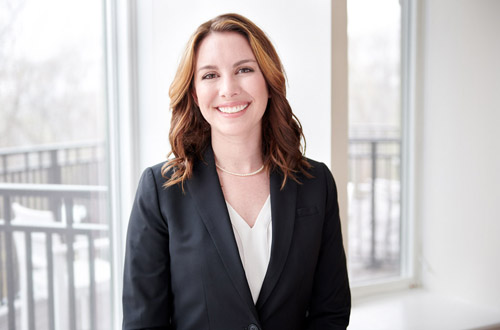 Since joining Chestnut Hill Realty in 2005, Jaimie McHugh-Wallace has held multiple property management positions, all of which have helped inform her current role as Director of Operations and Education for the Property Management team.
From an operational standpoint, Jaimie is responsible for the overall development and growth of the property management team, including the creation, revision, and implementation of departmental policies and procedures. She works to ensure excellent communication and collaboration both within the property management team and across all departments at CHR. She oversees lease management and its related documentation and correspondence, as well as residential legal disputes.  Jaimie serves on the committee for Strategic Operations as well as the Senior Leadership Team. She contributes to CHR's news brief monthly and has played an important role in writing many of the successful company nominations for industry awards and acknowledgements over the years. 
In her capacity as Director of Education, Jaimie manages all aspects of property management training through live and online training.  She participates in the development and implementation of the company's broader training programs through her involvement in CHR University and its LEAD steering committee. Additionally, she oversees the content creation, management, and organization of CHR's Yardi eLearning, an online learning platform produced specifically for real estate professionals.
Jaimie holds several professional accreditations through the National Apartment Association (NAA)--Certified Apartment Portfolio Supervisor, Certified Apartment Manager, Certified Apartment Maintenance Technician and National Apartment Leasing Professional. She is a member of both the NAA and Boston's Rental Housing Association. She has a B.A. in English with a concentration in Writing from Salem State University.