DIRECTOR OF HUMAN RESOURCES, 11 years at chr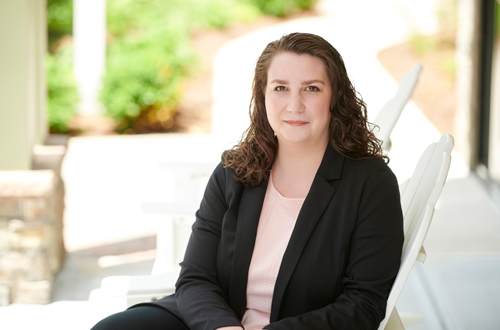 Saige has spent her entire professional career at CHR, first joining the company in 2011 as a Human Resources assistant and then rising from Human Resources Manager to her current position as Director of Human Resources. In her current role, Saige oversees a plethora of HR responsibilities, including payroll, recruiting, onboarding, benefits administration, performance management, employee reviews, training, and orientation.
Saige has played a critical role at CHR during the COVID pandemic. She manages the company's COVID protocols, triages employees, develops return-to-work plans, stays up-to-date on recommended back-to-work guidelines, and updates company COVID policies. She is active at CHR beyond her HR duties, serving as co-chair of the Customer Service Committee and as a member of the CHR Cares; Wellness; Diversity, Equity Inclusion and Belonging; Safety; and Recognition and Appreciation Committees.
Saige holds a Talent Acquisition Specialty credential from the Society of Human Resources Management (SHRM) and serves on the National Apartment Association (NAA) education faculty. She is a member of the NAA, SHRM, and the Northeast Human Resources Association. Saige is a proud graduate of Bridgewater State University.