Brand Manager, Owner's Representative, 23 years at chr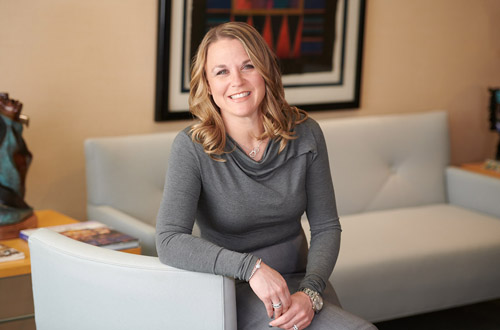 Since joining Chestnut Hill Realty in 2000, first as Design Marketing Coordinator and then in her current role as Brand Manager, Lauren Zuker Siff has been responsible for the design aspects of the company's marketing initiatives.
Having received a Bachelor of Fine Arts degree with a focus on graphic design and marketing from the University of Miami, Lauren brings an artist's eye to her work for the company. Her responsibilities and contributions range from designing and implementing signage and promotional materials for CHR and its apartment communities to managing the design of CHR's website with a focus on ensuring brand consistency.  She plans CHR company events, including company milestone celebrations, annual parties and PR events.
Either in her official capacity representing the interests of CHR's founder and CEO, Edward Zuker, or as a member of the Website, Social Media, and Executive committees, Lauren works diligently to foster and develop CHR's core values both within the company and across its many communities. She maintains affiliations with the Massachusetts Apartment Association and the National Apartment Association. 
Lauren is extremely active in her community. She led the task force for a 2020 building and renovation project to enhance Temple Beth Avodah's current footprint and notably was Chairperson of the 50th Anniversary Gala and Torah Scribing Project.  She is currently a member of their Executive Board and the chair of the Buildings and Grounds committee. Lauren led projects to design and raise funds for the Memorial Spaulding Elementary Playground in 2015-6 and the Temple Beth Avodah Playground in 2011.  Lauren also serves on the Board of Directors for the Linda F. Zuker Memorial Youth Fund.