Vice President of Property Management, 14 years at chr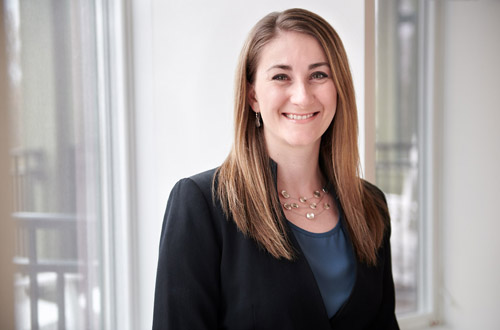 Heather Perry became Director of Operations for Construction after working for Chestnut Hill Realty for nearly a decade.
She has had a variety of roles including over 10 years of residential and commercial property management experience and joined the construction team initially as a property liaison. Since joining CHR in 2008, Heather's varied experiences have given her a comprehensive understanding of various portfolio needs and she has long worked to help improve interdepartmental cohesion and communication. In her current role, she continues to draw on her skills as a liaison, ensuring coordination between the Property Management and Construction departments. Accordingly, Heather is an integral member of the Collaboration Committee. She also is the chair of the Recognition and Appreciation Committee, serves on the LEAD steering committee, the committee for Strategic Operations, and the Senior Leadership Team.
Heather's additional responsibilities include organizing and distributing information relevant to unit renovations, overseeing the Accounting and Administration teams in the Construction Department, and providing oversight assistance of the CHR commercial portfolio. In just the past few years, Heather's team completed 831 unit renovations at six different property sites.
Heather received her Certified Apartment Manager designation in 2002 and is a graduate of Virginia Tech's Property Management program.