Chief Financial Officer, 40 years at chr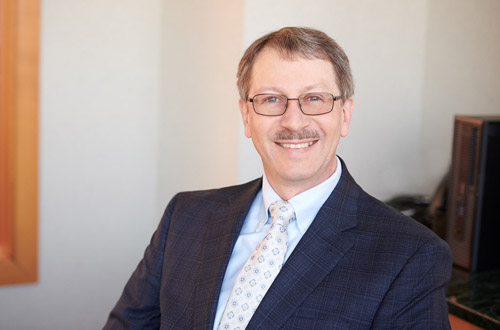 When he joined Chestnut Hill Realty in 1993 as Controller, responsible for overseeing the Accounting Department and financial reporting, Carl Andersen had already been working closely with the Company for nearly a decade.
While serving as CHR's lead accountant with the local CPA firm, Shuffain & Zophin PC (now Walter Shuffain), Carl received his CPA license with a concentration in Real Estate. In his current role as Chief Financial Officer, Carl continues his connection with CHR's outside CPA firms, attorneys and lenders, coordinating on short- and long-term tax and financial planning and ensuring that CHR has the financial resources to achieve its current and long-term goals.
Over his tenure, Carl has been committed to overseeing sound financial accounting principles and reporting to stakeholders including owners, bankers, and investors.  As CFO, he is responsible for the Accounting Department, as well as financial analysis and other Treasury functions. In particular, he focuses on long-term investment returns, analyzing potential acquisitions, developments, and capital improvement projects for maximum return on investment. Additionally, he applies his long-term vision to CHR's corporate culture, lending his expertise to the Executive Leadership Team, Asset Management Team and Executive Committee.
A member of the Real Estate Finance Association of the Greater Boston Real Estate Board, Carl is also active in his community, having served on the Financial Advisory Board in his hometown of Foxboro, Massachusetts, and supporting various local non-profits. He earned a bachelor's degree in Accounting from Rochester Institute of Technology.