Controller, 16 years at chr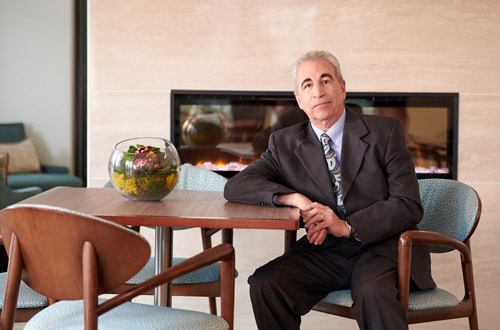 As Controller at Chestnut Hill Realty, Steve Robotnick oversees all operational accounting functions, policies, and procedures for a portfolio that exceeds $1 billion, with annual revenue of $100,000,000.
Since joining the company in 2007, Steve has used his extensive prior experience with IT software and hardware implementation to streamline and improve the efficiency and accuracy of the Accounting Department's financial reporting. In addition to upgrading CHR's internal accounting systems, he has also introduced paperless Accounts Payable software as well as implementing automated, online payment and reporting systems for residents' rent and utility payments.
With his innovative systems approach, Steve's supervision of a department of twelve has involved significant staff development and training. Equally active in CHR's broader initiatives, Steve serves as a member of the company's Senior Leadership Team, Purchasing Committee, and Operations Committee.
Steve came to CHR with considerable controlling and accounting experience in Real Estate and related industries. He graduated cum laude from Northeastern University with a B.S.B.A in Accounting.